The author of this page is a Porsche enthusiast, and owns two 944 Turbo Cabriolets among other Porsches.
Some information about how this page works:
No personal data is stored or collected in this web site.
No ads are being put on this web site, and all work is done voluntarily.
Contact the site author using the form below:

If you're submitting your 944 Turbo Cabriolet to the registry,
please check the option sticker about the color and option codes and add them to your message if possible.
Sticker is located in the trunk under the removable carpet or in the original owner's manual.
Here's an example picture of the option sticker: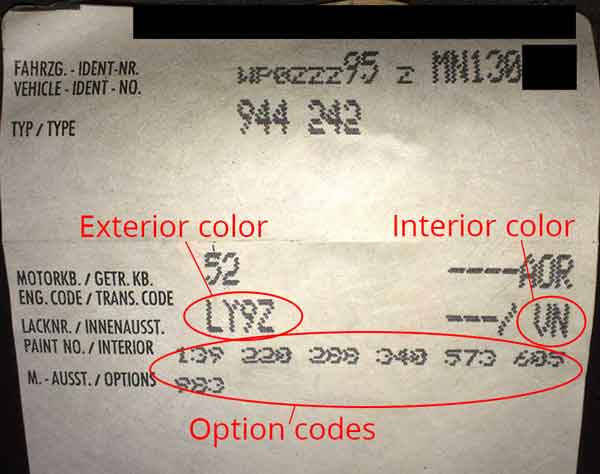 Porsche is a trademark of Porsche AG company, and this web site is not affiliated with it in any way.